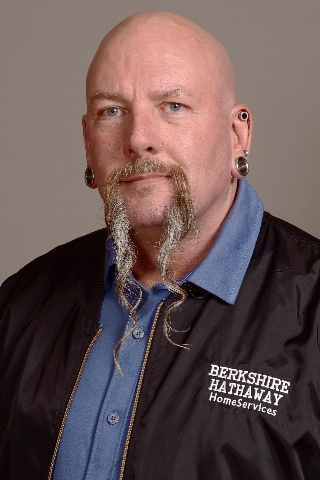 See how I measure up!

Joe was born in Pittsburgh and raised in Gibsonia, one of five children. He runs one of the most successful tattoo shops in Butler County, Boney Joe's in Zelienople. He also runs a metal fabricating business, Fabricated Fantasies., and is a registered breeder of Italian Spinone pups.
Joe is part of the Amy Alexander and Joe Clark Team. Together, they have almost two decades of real estate experience. With years of experience, it is hard to believe that real estate is Amy's second career. After graduating from Penn State and earning her Master's from Duquesne, she was a regular and special educator for 28 years. Her sales career began in 2006 with Coldwell Banker selling Fannie Mae homes. Amy fell in love with everything real estate! She credits her architect father, Jim Alexander, Alexander, Finegold and Associates- Boston, MA and Art Historian sister, Dr. Kimberly Alexander NewMarket, NH for this love. She is an active member of Calvin Presbyterian Church having served as an elder and on the Preschool board. Amy is passionate about parenting/family, education, religion, fitness, gardening,cooking, and traveling.

A little known fact about the couple is that they have riden through every state east of the Mississippi on their Harley. They completed the tour of the East when they rode through Canada and Nova Scotia on their honeymoon in July 2017.

A&J have extensive knowledge about real estate, home improvements, buying and selling. You will find them to be approachable,honest, knowledgeable, caring,and conscientious. They love working with buyers and sellers alike.The friendships they have made through real estate are invaluable, as well as the joy of helping make people's dreams a reality. Call A&J Agents and see how they measure up..

Caring Agent
Committed Agent
Knowledgeable Agent
Helpful
Top Dog sales,North Hills
Go to great lengths for my clients!
Multi-Million Dollar Producer
Certifications
Seniors Real Estate Specialist
E-Certified
Graduate Realtors Institute
Preferred Masters Accreditation
Contact Joe